Get Rolling with Liz Miller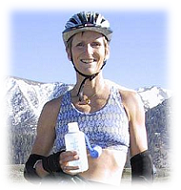 Hi! I've been helping inline skaters start (and stop!) successfully and safely since 1992. Take a roll through the Get Rolling web pages to see how I can help you. For example:

Retired After 20 Years (but not gone!)
Update Jue 14, 2019: I just shipped almost my entire Get Rolling inline skate school inventory to Cuba; first journey is by train to Jose M Bordas who runs Miami's Skate Cuba. Every November he visits his homeland bearing donated inline skates and all things related. I sent him my old helmets, scads of wheels -- mostly used, several sets of bearings, a couple of unused brakes (and lots of used ones), various skate hardware bits, my extra protective pads, plus chalk and cones for obstacle courses. We really enjoyed our People-to-People vacation with Zephyr Adventures in Cuba in December 2017. Now I am delighted to have this chance to help folks in Cuba Get Rolling!
Follow the Get Rolling blog or explore years of Orbit newsletter archives here.
---