My Breast Cancer Odyssey (Last updated 1/22/04)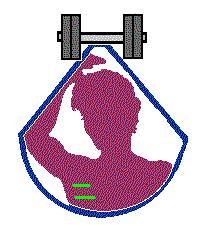 By Liz Miller, athlete and author

My lump was discovered in January 1999 at age 47. I hope this email chronology of my own experience helps other women facing breast cancer return to a fully athletic lifestyle, as I have do (I just turned 55 at this latest update).
---
---
Dan,
The reasons the pathologists couldn't agree on my biopsy specimen was because it was such a non-aggressive, slow-growing tumor, and so small--only 7.9mm. And they are sure they got it all out. I essentially already had my "lumpectomy."
But I still have to have a pocket of lymph nodes removed from my armpit to see if any of them contain cancer cells. Dr. E. suggested I take 2 WEEKS off work to recover!! I planned on no more than 2 days! She said she'll put in a drain for a week, and I'll be feeling exhausted. I'm scheduled to go to the hospital on Wed. morning, Feb. 3. If you came home Wed. night instead of Thursday, you can be there to pick me up around noon on Thursday and be nearby for the next day or two. I don't think you need to change your flight back to Portland the following Monday. I'll have to see if I'm up for going to work that week...I have a follow-up appt. with Dr. E on Mon.
The bad news is, no matter what the lymph node surgery finds, I'm now guaranteed 5 weeks of daily (I hope only weekdays!) radiation treatments, either in Pleasanton or Walnut Creek--not on my route! If cancer cells show up in my lymph nodes, then I'm faced with chemo, too, but Dr. E feels there's only 15% chance that'll happen, judging by my pathology reports. I brought copies home of all 3 reports.
I've been reading Dr. Susan Love's Breast Book and learning a lot, plus had a 45-minute conversation with Donna last night. I've now got to figure out a gentle way to share this little event with our family members without scaring them or making them feel bad, especially my Dad. [Mom died of breast cancer complications in 1993.]
Liz
---

Telling the family and close friends (January)
I'm writing to share a bit of bad news with you: although it's almost impossible for me to believe, I have joined the ranks of women touched by breast cancer. But I'm one of the luckiest ones. My little lump (already totally removed) was about the size of a small pea and very slow growing.
But I still have to have the lymph nodes removed from my armpit to see if any of them contain cancer cells. That happens this coming Wednesday. I will be home recovering on Thursday afternoon, where I'll hang out for about a week and a half. Maybe I can get my taxes done during the second week....
Unfortunately for my tight schedule, no matter what the lymph node surgery finds, I'm now guaranteed 5 weeks of daily radiation treatments, because the biopsy showed that some abnormal cells had escaped from the lump into my breast tissue. If anything shows up in my lymph nodes (only a 15% chance), then I may be facing more than just radiation treatments. Keep your fingers crossed! I've been reading a wonderful book called "Dr. Susan Love's Breast Book" and learning a lot, plus I'm talking to all the women I know to hear about their experiences---there are so many who are not just surviving this but thriving. That's where I plan to be by this time next year. Please beam your most positive energies my way and aim them directly at my right pectoral!
Love, Liz
---
Dear Liz,
I did get your email. I am sorry I did not respond sooner. I was so stunned, I think I went into a state of denial. Breast cancer is a threat that I don't deal with very well. I have had 2 biopsies myself--the first when I was 3 months pregnant. It turned out to be a fibro-adenoma the size of an egg. I went through a month of hell waiting for the doctors to get their acts together which resulted in a surgery under "local" anesthesia. I was awake the whole time they were tearing this golfball out of my breast. It was a month spent thinking I was going to lose the baby as well as my own life. I had another biopsy about 5 years ago, this time the size of a kidney bean and again, benign. This time I spent 3 months, from May to August, packing a gaping hole in my breast with surgical gauze as it slowly healed and drained, from the inside out. There is not one hour during the day that I am not obsessed with breast cancer.
You have all my positive thoughts (and negative ones when appropriate). Although my biopsies turned out negative, I still know "that" fear.
Get back to normal soon.
With love, Carlyn
---
Advice and stories from friends (January)
Hey You....
This wasn't exactly how I envisioned us kicking off our first communication of the ski season.
I'm so sorry about your news. I have to say, though, that of the many people I've known who've gotten the big BC, your situation does sound very optimistic. I'm not sure if you knew this, but I lost my mom to it in 1969, when she was only 53 and I was only 16. Treatment and prognoses, as you no doubt know, have improved DRAMATICALLY since then. As strange a wish as it might seem, I wish she could have gotten it now instead of then.
I know two women very well who have gone through breast surgery and are--as you say--thriving. One is my friend I., who had a lumpectomy about two years ago, had only radiation--no chemo--and is doing very well on Tamoxifen. She's full of energy--and has to be to take care of her adopted 2-year-old boy! The other is my friend and client S., who is about 48. She had, I believe, a modified radical due to a lump that had been misdiagnosed and left untreated for a couple of years. Her prognosis looked grim, but after radiation, chemo, and major determination, she's back to doing (and winning) her triathlons after about 3 years. She is a really neat person and, if you were interested in talking to her, I know she'd be more than happy to do that. I think you guys, with your terrific athleticism, have a lot in common.
Meanwhile, I miss my ski mentor! I trust you are still planning to make it up here and do some skiing once you recover from the surgery. We would love to ski with you; I think you'd find both Andy and I much improved.
Liz, I know you're going to beat this one hands down. You're just too feisty not to. Please write back and let me know when you're coming up so we can have you guys over.
Much love and EXTREMELY positive thoughts aimed directly at the right one--
Karen
Dear Liz,
I LOVE your energy! There are a couple of other things you might want to know: the antioxidant vitamins A, C, and E (especially E) protect human cell walls from radiation. These vitamins "sacrifice" themselves when radiation is present to protect living tissue in healthy cells. It might be a good idea to increase your E (d-alpha-tocopherol) to from 400 IU to 1000 IU per day in divided doses, preferably with meals. Also, you may not feel much like staying hydrated 'cause of the effects on the stomach. It's important to overcome that and drink, even if it means taking some anti-nausea drugs they give you. (This is where some people find marijuana so helpful, but I am not especially recommending that!) Keep me informed, I will stay in touch. Now aren't you glad your friend went to nursing school?
Love, Bob
Whew!!!!! I'm not sure how to respond. I am so happy that you found that little "pea" when you did. How did you find it? It sounds like if you have to have breast cancer you have the best kind and I think that is what we all should focus on. For some reason we are all tested in one way or another and it appears that this one is yours. I must admit that I felt better and better as I read your e-mail. With your attitude and health you will come through this with flying colors and I swear to you that you will be a better person for it. We all have so many things to learn. You are strong, talented and wise so this will be OK.
I am curious as to how you found it. Was it through self-examination or by your doctor? Thank you for sharing this with me. I can't imagine how scary this must be. We always think it will happen to someone else. Life is full of "key learnings" and self discovering, soooooo take advantage of this situation, my friend. Please know that I am sending you all my energy and love and I know without a doubt that you are fine.
Remember I still love you and admire you. Please keep me posted and if ya need a friendly voice, just give me a call.
Love always, Linda --
---
Answers from a bosom buddy (January)
Dear Liz,
I'll be thinking about you all day!!
I can tell you're coming out of shock and going into your excellent coping mode of acquiring all possible information. You're right on schedule. In answer to some of your questions....
Radiation: Each person reacts differently. It is common to experience fatigue and skin irritation like a bad sunburn and/or rash. I had all of these. I still exercised, just didn't go as far. I slept more. Like going to bed at 7:30 or 8 p.m., not going to any evening events. Your body will tell you what it needs. I was taking chemo at the same time and so the effects could well have been compounded. Regarding your schedule, my advice would be to "schedule in" some generous amount of time to cope with this treatment, to "do it right." Your body will need extra rest. This helps you to heal and helps your immune system, so don't cheat yourself! After all, it is just for a short period. The doctors were good about giving me everything they could for the rash, etc. I was very good about applying moisturizer 3 times a day. I used an aloe vera plant a lot. If you don't have, one, I suggest you buy a good sized one or several small.
My energy started to come back shortly after the treatment stopped. 3 weeks later we were hiking in England and I felt pretty darn good.
My armpit was not numb but I have less feeling (a tight feeling) under my arm between the elbow and the pit. This has not affected me at all. I still skied, swim, etc. You will want to carefully ask your doctor and the radiologist about weight lifting. My doctor did not want me doing any weights at least while on radiation because of lymphadema issues. Your doctor will tell you how to protect against lymphadema (trim those cat claws!).
My tumor was 2.2 cm. It was in my right breast at 6 p.m. They did 2 surgeries, one was a biopsy in which they took out the lump, determined it was cancer, and found they did not have clear margins. The second surgery they removed more tissue around where the lump had been, did get clear margins, and also did the lymph node surgery. I was off work 2 weeks but really only needed 1 1/2.
The lymph node surgery used a "sentinel node" technique. They injected a dye into the area where the lump had been, then they waited about 5 minutes. The dye travels through the regular drainage channels and "stains" the lymph nodes it hits. They remove the first node and study it. They figure that if the cancer has started migrating, this will be the first place it will go, through the channel that drains the area where the lump was and to that node. IF the first node shows cancer, then they know they have spread and the job becomes to assess how widespread it is. So they take a scoop of flesh to study (which will contain 20-25 nodes). But if the first node does NOT have any cancer, then they figure there is probably no spread and they stop right there. This procedure is considered state of the art at this time because it spares many patients from having more flesh and nodes removed, which is good. (Gosh, I feel like we're back in biology class with Mr. Holloway!)
The next treatment was chemo for me. Radiation came later. They were more concerned about treating the possible spread because of my involved lymph nodes (I had 6 nodes out of 23 removed that were cancerous.) My chemo started 2 weeks after my second surgery, mid Dec., 1997. The radiation started in May and went for 7 weeks. They radiate people differently depending on what was found. They did my armpit too because of the nodes. My breast is still tender and my doctor says this is normal, that it will be for a couple of years.
I am beaming thoughts your way and to your surgeon and pathologist too. Don't forget, you're very important to me so hang in there!
Love, Donna
---
Post-op lymph node surgery: Thurs-Sun (February 18-21)
Margie and Sue,
(Friday) Watch out! I feel great--didn't even take any pain medication today! Now I know that my biggest challenge for the next week and a half will be to make sure I don't get too cocky and mess up what my surgeon has done. On the way home from the hospital yesterday, Dan and I went up to Martinez to pick up some bedside stands, did some downtown shopping and ate an elegant lunch in Walnut Creek. While he wasn't looking, I moved my bed+side stand in next to my bed (using my left arm only, of course!) so I could see how pretty it looks. I kept my activity level down for the rest of the evening just to be safe. This afternoon, I plan to take a brisk walk around our neighborhood before my first shower. We're going out to dinner and a play in Berkeley tonight. I promise I won't do any push ups or chin-ups!
Liz
PS, My anesthesiologist and surgeon are both all excited about the benefits of the Zone diet. I was yakking away about it just before they shut me up with a mask in the OR, but now they both want to read the book, Enter the Zone. Pretty funny!
Good morning, Linda!
It appears my strong constitution has come through for me in handling the lymph node surgery and recovery. I suffered no nausea from the anesthesia and the wound pain is barely noticeable. I haven't taken any medication since about 7pm last night. Less than 24 hours after surgery, Dan picked me up and we ran some errands, did some shopping and went out to lunch. The next day I did a brisk stroll and hiked a steep paved road up Las Trampas Ridge near our house, then we went out to dinner and a play in Berkeley, all with no ill affects or unusual fatigue. I am literally cruising through this so far.
Of course, I still do not know the results of the lymph node biopsy. I should find out early next week. My follow up visit with the surgeon is on Wednesday. We'll probably discuss my treatment plan then. The sooner I can start radiation therapy the better, because I'm beginning to believe I won't have to sacrifice my carefully-planned 1999 ski, skate, work, and writing calendar.
Ironically, in the past 4 days, I received news that others who are very close to me are having a much harder time. Jo, who you and I worked with in 1996, finally met the love of her life last year, and last month when we shared a dinner together, she introduced me to N. They described their May wedding plans with much excitement. But last week, they learned the increasing pain in his chest is cancer, and their lives have turned topsy turvy. I love my Jo, and I'm so sorry she has to go through this--it seems unfair. We talked last night and she has just turned the corner from shock to planning how to ease his healing process.
Almost just as tragic, Dan's daughter confided to us on Friday that she and her husband would separate as soon as an apartment becomes available. We love her husband and they seemed so in love and a perfect match. This will be so sad for Dan's only 2 grandsons. Both parents came from broken homes, so the kids already have 8 grandparents! My future looks quite bright in comparison to what these beloved friends and family must now endure.
I learned something from Jo last night. After N rejected her offer to go with him to the pharmacy ("I can do it myself!"), he came home and apologized, offering to let her help him as much as she needs if that makes her feel better. That's a good lesson for my own stubborn independence: by allowing Dan or others to help me, whether I feel I need it or not, I can actually help them handle my situation in any number of ways. (And I may actually heal faster.) It's a win-win situation.
Today after I do my bills, the laundry and finish baking a cheesecake, I'm finally going to settle down in my recliner with my laptop and do a bit of breast cancer research because I need to get some answers. My right armpit is numb, I don't want to lose my muscle tone, last night the drainage tube was leaking at the site where it's sewn in, and I want to know what others do after lymph node removal to ensure optimum recovery. I am hoping I will not be researching chemotherapy treatment side affects later this week. Keep your fingers crossed!
Writing about this helps ME relate to what I'm experiencing, so thank you for reading my long note!
All my love, Liz
---
A Public Service Message (February)
My dear sister, sister-in-law and close girlfriends,
You know I'm a writer, and you know I can't help sharing what's important to me, especially if I think others can benefit from what I learn. So please bear with me and this one little group email that makes me feel better. I promise I won't do this often, but I do feel this particular message is very important to all of you. If you don't have time to read this whole note, skip to paragraph 7 for my early breast cancer detection guidelines!
When first told about my pea-sized breast tumor, at least half of my female friends wanted to know, "How did you find it?" We are all equally desperate to know how to catch those lumps soon enough to prevent one of our most dire fears from becoming reality. I've been thinking a lot about this, and I believe I can offer some encouraging insight for you all, hoping that someday if you take a turn with this disease, you will be as lucky with early detection as I was.
All 8 or more mammograms I've had over the last ten years have received clean reports from the radiologists. My tumor was found by my family doctor. When my body fat got lower than usual a year ago, I noticed a different, much tinier lump that felt like a pimple on my upper chest muscle. A consulting surgeon ordered an ultrasound and the radiologist pronounced it benign. During subsequent follow-ups with my family doctor, however, he kept measuring another lump I hadn't noticed before. When he moved out of state in December, I had to see a new GP for my next follow-up. He sent me right back to the surgeon for another consultation. She felt the bigger lump (I didn't point it out to her the first time) and suggested we do a biopsy. A week later, she removed the entire lump (that outpatient procedure was a breeze, by the way).
I have very lumpy breasts, described by my surgeon as resembling "a bag of marbles." Because of that, I've been pretty remiss at doing self breast exams. How was I going to be able to find a suspicious lump amidst all those others? My first physician reprimanded me during my introductory physical, "Liz, you should get to know every one of your lumps so that if anything new shows up, you'll notice it." I started checking a little more, but basically, I let him be the one to get acquainted with my marbled mammaries. In January, I was slightly offended when my new GP seemed to want to "pass the buck" to the surgeon rather than begin a knowing relationship with my breasts. Thank God for his decision.
My original family doctor only felt my breasts about 5 times, yet he was able to detect one lump that felt different from the rest (and yes, it did feel different). But I've been living with these breasts for about 35 years, and I really should know them well enough myself by now to have found that lump. The mammogram didn't find it, probably because it was at the upper outer edge or because my breasts are too dense to provide the necessary contrast on the films, a very common condition. From what I've been reading, a lump that reached the size of a pea must have begun growing about 8 years ago. If I'd had a habit of examining my breasts every night before going to sleep or once a week or even once a month, I probably would have found it and gotten it removed before it started invading my breast tissue. That would have saved me both the lymph node surgery (I'm ignoring pain along the backside of my right upper arm as I type), and the upcoming weeks of radiation therapy.
Last night, I became quite passionate in describing to Dan my inspiration that girls' PE classes in high school should devote one day a year to demystifying and training in the practice of breast self exams. They should teach the importance of this one little habit that places a margin of desperately craved control over breast cancer risk literally into women's own hands [I later learned that this is in fact being done at 3 local high schools.] How differently things might turn out if we all did breast self-exams as regularly as we perform other health related and boring "chores" such as showers or brushing our teeth? Why are we so resistant to this habit? Fear? Embarrassment? A sense of fatalism? Lack of tactile knowledge about how normal breasts should feel? (At least the doctors have that, but we should be empowered with this knowledge too.)
Liz's Early Breast Cancer Detection Guidelines :-) My dear, supportive friends, I urge you to get your baseline mammograms if you're 40 or above, get them once a year if you have any known risk factors, and get to KNOW your own risk factors. Ask if the radiation office has any hands-on demonstration breast models so you can feel what both normal and fibrocystic breasts with and without lumps feel like. Spend several minutes educating your fingertips with these models while you're waiting for the technician. Close your eyes while you're at it. Tell your friends to ask about these models too--it's very empowering, since we can't go around feeling each other's breasts to learn this stuff. But most of all, I urge you to conquer your ambivalence about massaging your own mammaries as often as possible and get to know every "quadrant of the clock"! (See excellent instructions at iVillage.com.) If you have to, put regular reminders in your day timers. Believe me, early detection saves a tremendous amount of fear and physical trauma.
I've gotten down off my new soapbox now, so I can close by offering every one of you my most grateful appreciation for your calls, emails, cards and floral expressions of support. I believe that focused love has much healing power, and I truly feel yours!
Stay tuned for next week's lymph node pathology report. Think NEGATIVE!
Love, Liz
THANK YOU FOR THE PUBLIC SERVICE MESSAGE. I am just a little paranoid nowadays. Been checking my breasts every 15 minutes. Even have John checking them, he has a way of noticing things. (No protest from him.)
Glad you got the flowers; I was worried about it but didn't want to ask you if they came because I didn't want to spoil the surprise. I knew you would tell me when they finally came. You sounded great on the message, like you are feeling better.
We thought and thought about what to get you but decided nothing is more refreshing then a big bunch of flowers.
You KNOW we love you, Laurie
Hi! Thanks for the great message. I was just talking to my daughter today about you because she knows a woman who recently had breast cancer surgery and is now doing chemo. I sent my daughter a copy of your e-mail and suggested she put you in touch with her friend. Her friend is very informed on breast cancer and sounds much like you in getting as much info out to her family and friends as possible. I also told my daughter, Heidi, that I thought you would next be writing a book on the subject! That is your specialty: experience it then tell the world! You are so very good at that too! Last time I wrote you I talked about slowing down and getting some rest. Well, after thinking about that, I don't think that is the best course for you. If you are feeling well then do what you love best and enjoy every minute.
Hope you are feeling well. Got to go for now, but will write again soon. Thanks for the good words. Take care.
Love, your friend, Gayle
Thank you for sharing this, Liz. You and I have a lot in common, breast-wise. You've inspired me to do better. Down the road, maybe you'll even save my life. Pretty dramatic, but not inconceivable.
I'm always in awe when women instinctively form a circle around a friend in trouble, as appears to be happening for you. I'm delighted to be a part of your circle and that you're so open about this whole thing. As far as I know, we're still on for lunch tomorrow. See you then. Rest and take care.
Sue
God Bless, my girlfriend the writer. Thank you for sharing your message. You will be glad to know that I have a mammogram every December. But I am not very faithful in doing my own self exams. But I promise I will start tonight and I will mark my calendar for every night on the 7th of the month.
Thank you for your Love, Jo
Jo, you just reminded me to put my reminder in my PalmPilot with an alarm: a self breast exam on the 8th of every month.
Today and last night, I hurt more. It's not the surgical wound that is so painful but the site where this infernal tube enters my body and around it. I'm going in to the Dr.'s office at 11 to have it checked to make sure I'm not getting an infection. I think I was warned it might start hurting more a few days post op. Guess I'd better lay low and surf the net for a couple of days. I'd planned on getting a workout this morning! (Stationary bike.)
Love, Liz
---
Most excellent news (February 22)
Monday 1pm
Of 16 lymph nodes removed last Wednesday, all were negative for cancer cells!! It hasn't spread! And here's another lucky thing--during the lymph node surgery, my surgeon also took out the little pec "speck" we were watching last year. At the time, the radiologist declared it benign. Turns out it was also a malignant tumor of 4mm. Lucky, lucky me!! Now Dan and I can schedule our ski trips around my radiation therapy treatments, and come spring, I'll be back in the skate business!
Thank you for the positive energies beamed my way--it worked!
Love, Liz
That is great news, Liz! Congratulations! I'll bet the ski slopes won't ever have seemed so sweet--glad you won't be missing all that snow.
And thanks so much for your "public service announcement." I have to confess, I've been telling myself it's better to assume the best (and do no preventive steps) than put negative energy into my body by looking for abnormalities. But your message convinced me to mend my ways. I notice that if a blemish appears on my face, I get it checked out--and when I started having what turned out to be perimenopausal symptoms, I went to the doctor to see what was up. So why have I put breast exams in a different category? You've gotten me to make a commitment to myself, and Susan and me to talk about it--and we have the advantage of letting exploration of each other's breasts become part of our intimacy. So thank you so much for letting your experience be a lesson for others of us!
Much luck with the radiation--and the ski slopes! Take care!
Mickey
Yippee! Thanks for the great news. When are you going to BC? How's your underarm feeling? Are you working out? Will you be up at the ski house this weekend? I'll be at Heavenly - reading and oh yes, I need fur-lined slippers. There's an adventure.
Love ya Liz, Wendy
---
A setback: Mon-Tues (February 22)
Monday 6 pm
Wendy
I've just emerged from an afternoon of pain, about an 8 on a scale of 1-10. My drain site started hurting last night, and felt bad this morning so I arranged to move up my follow up visit to today at 11. I drove myself and didn't feel I should take another dose of Vicodan until afterward. I ended up waiting an hour to see the doctor, and she removed the grungy drain, which made things worse. By the time I got to the pharmacist who was busy with somebody else, the 10" wait felt like an eternity, and I was in a tearful state, partially from pain, and partially because as I told him, "I'm actually very happy right, now, really!" I took the max dose of my pain med as soon as I got home, but felt no relief 3 hours later, so I took 2 more Vicodans. An hour and a half after that, with no reduction in pain, I called the Dr.'s office for some sort of plan B to get me through the night and she said I could supplement the Vicodan with up to four 200mg Ibuprofens. That worked. Finally, after about 15 minutes the angry hurt subsided. I'm on the other side of the curve now, and plan to be proactive with the pain pills until the antibiotic starts to kick out the inflammation, probably in 2 days, she said.
I did laundry, made a cheesecake, published my Orbit newsletter, had dinner at Jeff and Chris's, and basically had a normal, pain free, if nerve tingling weekend. But now I have changed my plans to drive to the Union City Toastmasters meeting tonight and to ride the stationary bike at the gym tomorrow. I'm staying put in my recliner, cat on the lap, and PC, pills, reading, water, 2 phones and balance bars at my side!
We've been planning a weekend ski trip to inland BC all season, for the last weekend in Feb. We're also still planning a full week at Whistler/Blackcomb with some Atlanta ski buddies the first week of April. Somewhere in between, I hope to cram in the radiation therapy.
Love, Liz
Dan,
Tuesday
I'm still remaining as immobile as possible in a reclining position. As long as I don't move, it doesn't hurt. I still have a headache, and this morning my stomach feels queasy, so I think I'll drop back to one Vicodan and supplement with Ibuprofen as needed.
Whitney has found her place on my chest and arms so I can sorta type. She thinks my chapstick on a rope is a toy. Laptops and lap cats don't go together.
Love, me
Wednesday,
Dan,
The bad days are over. I'm almost myself today, now that the antibiotics have kicked in and I know to eat when I take them. I will be as enthusiastic and lively as ever by Thursday!
---
Living with less lymph nodes (February)
Darlene,
...I was just reading tonight that I have to baby my right arm (never lift anything over 15 pounds--I think not!!) for the rest of my life, because I can't afford to get any infections now that I have less lymph nodes protecting it. Also, I should wear a special sleeve when I fly and avoid getting blood drawn or blood pressures taken on that arm. If that weight limit is really true, it's going to be hard to swallow for a lifestyle weight lifter!!
Thanks for all the love and prayers!
Liz
---
I'm so happy to hear from you tonight, Ann!
I went back to work at Chevron today (Tues.) after the most relaxing Pres. Birthday weekend I've ever had. While everybody else skied, I cozied up on the ski condo couch and read three books. For the most part, except for occasional sudden pangs and twinges and a still-not-totally-healed drain site, I'm doing great. I spent 40 minutes on the treadmill today, and my surgeon reassured me there's no reason I won't be able to resume pumping iron when I feel ready.
But I'm a bit discouraged today. I'm scheduled to go "under the knife" again this Friday for an outpatient "re-excision" to make sure all the boundaries around my two tumor sites are clean (due to popular request by the reviewing board that my surgeon presented my case to). Because my second teensy tumor proved to be malignant, they all feel a re-excision to scoop out a bit more tissue would improve my chances for total recovery. If my experience with the first biopsy is any indication, this one will also be a breeze and I 'll be back at my desk and rarin' to go on Monday. It's just that I don't really feel like having another hospital adventure right now, even though they have been reasonably pleasant so far.
The cancer Gods are trying to humble me, I guess. It'll never happen!! Thanks again for taking care of me and Whitney last week. We both appreciated it very much.
Liz
Dear Donna,
The re-excision went fine yesterday and 3 hours after we got home, Dan and I went to dinner and a play in Berkeley. Before I went to the hospital, we skated to the gym and I got in some light weight lifting (including lat pull-downs, which help stretch my right arm) and aerobics. I felt great! I hope to be feeling that good again by Friday. Next weekend I plan to get back on skis for some groomed intermediate runs. Dr. E. says that's OK!
Met my radiation oncologist, Dr. W., last week, highly qualified and a very personable man. Because of the re-excision, I have to bump my treatments a couple of weeks. He said that because 1) my tumors were so small (assuming nothing new is found in the path report from yesterday--I'm trying not to worry), 2) my lymph nodes negative and 3) my estrogen receptors positive (I THINK that's the result he read), we don't have to rush into my treatments. That means I can go skiing at Whistler/Blackcomb in BC the first week of April, immediately prior to beginning my treatments. I'll do the simulation visit a couple of days before my trip, then get started the Monday afterward.
Next week I'll meet my oncologist. Dr. W. doesn't believe I'll need chemo. I hope Dr. R. agrees!
Love, Liz
---
The decision to publish (March)
Dear Friends and family,
My crisis days are over. I'm still waiting for my re-excision site to quit collecting fluid, but basically, I'm back to my normal life for the next month until I start radiation in April. The only remaining consideration is whether I should take the drug Tamoxifen for 5 years to further reduce the chance of a recurrence or of getting a tumor in my other breast. Because my tumors were so small, I'm a borderline candidate for this treatment. There are several possible side effects (such as fatigue, hot flashes, weight gain and increased risk of ovarian cancer) that make me hesitate to go down that road. I don't have to decide until after the radiation treatments are over, in mid May.
As a writer, I believe my chronicle of this experience could benefit other women with breast cancer. I have compiled a document (on a web page) with sequential excerpts from email, both sent and received. I would not think of making this public until I have the OK of everybody I quote there. I'm hoping this little journal can help to demystify breast cancer for at least one woman in the world, or convince her of the benefits of early detection through mammograms, self-breast exams and physician breast exams.
Are you OK with this? --Liz

You go girl!
Your experience with Breast Cancer and your email honesty to friends such as myself have made a difference in my life. Reality check: Breast cancer is a real threat to women's health. No one is immune.
Your sharing prompted me to be diligent in my own self- care. In fact after your initial email, I scheduled a breast exam with my doctor. I spent the entire visit having an initmate experience with every bump and nodule in my breast tissue. I now have a map of my breasts which indicate where all the various bumps are
and how big they are. That way, when I go in for another visit, we have something to compare.
Thanks for sharing your story.
--Anna

---
Gayle,
It makes me feel good that you are forwarding my Breast Cancer Odyssey link to others.
My old standard of health is temporarily "on hold" because I caught the flu last week! This weekend of rest is helping, though (I'm doing taxes instead of skiing!). The other delay is that my breast biopsy site keeps building up fluid that the doctor has to drain with a needle every week. I've been ordered to keep my right arm out of play as much as possible to avoid pumping blood and lymph fluids through that area, which translates to no exercise. With Dan at his best-ever fitness level and lowest body fat, I can't help wondering, "Will I ever be back to my old self challenging him at play?" Today I decided to put away all my get well cards and balloons so I can focus better on moving forward toward health.
Love, Liz
Gayle,
Thanks for checking in. I'm happy to report that things are good! Dan and I skied hard for three days over the weekend, from lift-opening to lift-closing time. Although my quads were sore from a light workout on Thursday (that was a dumb day to get back into my weightlifting!), I actually felt stronger each day. I don't understand why, because I was getting over the dregs of the flu and my lungs were still congested. We're going again in 2 weeks, then we'll ski Canada the first week of April. I'm very grateful to be back on the slopes, as you might guess.
My last visit with Dr E. was a success: there was no fluid to drain and we won't meet again for 3 months. Now that my life seems a bit more normal, it's almost as if the last two months were some sort of bad dream. I was even back doing chin-ups on Monday (but machine-assisted). Now my goal is to get steady workouts that will give me the endurance for the skiing and skating I have planned for the rest of the year. I also want to be well fortified when I start radiation therapy in mid April.
La vida es bien!
Yours, Liz

Donna,
In spite of my recent and welcome return to an almost normal life full of skiing, working and going to the gym, I'm noticing an odd psychological reaction to the last two months. As I ski at high speed (helmeted) down a crowded run, I'm constantly on the look-out for out-of control-novices, snowboarders traversing across the trail with their backs to me, and other threatening possibilities. I avoid or speed past large groups, and am generally skiing much more defensively than in the past (not slower, though!). Two nights ago, I dreamed I was being chased by cannibals (it had a happy ending). Last month, I noticed feeling physically defensive on crowded sidewalks...
I believe all this is from having to guard my right side when it was still painful, and from missing the steady workouts that have made me so secure in my physical strength for the last 20 years. That was temporarily taken away from me, and it dampened my physical confidence, which is just now coming back. It's almost as though I've been blessed with a vision of what it must feel like to be a senior citizen. It reinforces all the more, that my energy, confidence and vitality are very much a product of my fit and healthy lifestyle.
Here's to a return to health and vitality!
All my love, Liz

---
Dan,
My right breast is all marked up with felt-tip pen lines, and I really did get tattooed in 3 spots. Glad I didn't ask for more art drawn with needles, if that's how it feels! I felt like I was participating in a shooting of "Bride of Frankenstein" in that darkened room while they took turns working on me. After Dr. W. drew all over me, the tech. taped on a whole bunch of wires in many places to mark the periphery and contour of their target area. It did, indeed, take about an hour, during which time all of my fingers fell asleep on my right arm, positioned above my head. The two test xray views showed a grid with my radiation field coordinates. These will be used to render a digitized image on a computer for calculating dosages and angles of exposure. As for my daily treatment schedule, I'm semi-locked into 28 4 PM appointments, but am on the waiting list for 7:30 AM if somebody else in that popular time slot finishes up and nobody else wants it. Fat chance, I hear. Oh, well. Guess I can strategize my days around 4pm OK.
All my love,
Francestein

Hi Inga!
Yes, I got your postcard from Germany, and I was envious! I've just returned from my Canada ski trip, where I impressed myself and Dan by skiing all the double-black diamond runs that intimidated me there 2 years ago!
Can you tell I feel great? I had my first radiation therapy treatment today, and will be going in Mon-Fri at 4pm for about 15 minutes. That's actually a pretty good time because it allows me to work from 6:30 am to about 3:30 pm, then transition to the radiation treatment, errands, a workout and personal stuff or more work in the evenings. I won't begin to feel any radiation side effects for another 3 weeks, the nurse said. That's when the cumulative healthy tissue damage will start to become evident.
Good morning Laurie,
Well, I had a pap smear yesterday. Get this: one of my ovaries is enlarged and I have to have a pelvic ultrasound a week from Thursday. My body is betraying me! The Dr., of course, says it's probably nothing. Like the last time.

Slightly gun-shy,
Liz
Laurie,
Thought you'd like to know my pap smear came back normal and so did my pelvic ultrasound (I guess I've always had an enlarged right ovary). So I'm feeling really good! In fact, to celebrate being halfway finished with my radiation treatments, I skated the 20+ miles round trip to the hospital last Thursday (took an hour each way). My right breast is slightly swollen and tender and pretty itchy on the skin. I haven't detected any real fatigue yet, but about 3 times I felt really sleepy for no reason, then got over it.
To my local girlfriends:
Thursday 5/20 is my last day of Radiation Therapy, and I'm feeling mighty fine! I'm more fit than ever before because those daily appointments have forced me away from my computer every afternoon, and afterwards I do a long skate or a workout. Rather than feeling fatigued, I almost feel more energized!
I was hoping you'd stop by after work for a quick celebratory, VERY Happy Hour with me. I'll be home from the treatment center by 5pm, the swimming pool is over 80 degrees now, and I'll have some snacks and champagne! Even if you can't stay long, do stop by for a hug! You've all helped me so much these last few months.
Liz
Dear Donna,
Two weeks after the last radiation therapy treatment, my cooked tissue seems to be almost back to normal and the tan is fading. It's not even tender--I'm amazed.
Less than a week after I finished, I started my daily 20mg dose of Tamoxifen, and I feel absolutely zero side effects, thank goodness. Are you taking it? Notice any menopausal symptoms? I keep waiting for some weird feelings. Meanwhile, I'm consuming soy products like crazy to fight it off! I found soy frankfurters, taco filling, Canadian bacon and chorizo for new cooking ingredients. Ate soy pancakes for breakfast, a soy burger for dinner tonight, and I've enjoyed TofuRella grated over some hot dishes.

Do you realize that next year (2000) will be our 30 year high school reunion? The stories we could tell...But maybe it's time I put this all behind me. I could be naive, but I believe that's possible now.
2004: Suddenly I'm NOT "cured"
November, 2003

Dear Cancer Resource Center information team,

I am a breast cancer survivor living in the SF East Bay. My pharmacist suggested I contact the Department Head of Genetic Testing at UCSF about my desire to find out if I am carrying the gene that predisposes my family to breast and ovarian cancer. Can you give me that contact information please? So far, all three women in my immediate family have been stricken with cancer:

At the age of 46, my mother (now gone) discovered breast cancer, treated by mastectomy, radiation and chemo therapy.
At the age of 47 (4 years ago) I was treated for breast cancer (surgery, radiation and currently on Tamoxifen).
At the age of 47 (last month), my sister was diagnosed with ovarian cancer. Barely healed from her hysterectomy, she has just started chemo in southern California.

I am approaching you directly because I do not want this test entered on my medical records, which may mean losing my insurance coverage if the result comes back positive (I am self-insured/self-employed). I am also worried that it may be prohibitively expensive to take the test without my insurance paying 80% of the fee.

I sincerely thank you for helping me and my sister explore our long-term cancer risks.
Liz Miller

Dear Laurie,

Wow, things happen fast! I just made an appointment to meet with a genetic counselor at UCSF Cancer Center next Tuesday for what they call an "Intake and Education session."

With more web searching on their site, I eventually found the email address of the Director of Research at the Cancer Risk Program and forwarded my concerns to her. She called me right away and she says based on my note, our family history is very suspicious for the gene. If I have it, there may be enough risk to warrant me having an oophorectomy. She says Blue Cross would rather pay for that than a much more expensive ovarian cancer treatment later on. She also says insurance companies in California are legally prohibited from discrimination based on the test results.

After the Tuesday interview, the next step would be meeting a doctor to discuss the full screening, which costs $2800, but will be paid by my insurance.

Love, Liz

January 7, 2004

Hi Liz,
Today Don and I hiked up Madonna Mountain. We took a wrong turn and ended up hiking straight up the mountain on this narrow steep little path. We had to stop and rest a few times but made it to the top finally. Going back down was not an option. We had fun and will look back on the day as a great experience. I think he is convinced now that I may survive.

Good luck on Friday. Please let me know what happens.

PS, every time my Doctor looks at my chart he has this huge smile on his face. He expressed to me yesterday that he believes exercise is the key to living a longer life.

Love you,
Laurie

Hi Liz,
My doctor told John and I that I am probably in remission now. Because my last CA125 was 38 and the normal is 37 after only my second chemo, I am probably in remission after my 3rd (Christmas) Chemo. I had another CA125 yesterday and will see the results next Tuesday during my 4th chemo. [Her pre-surgery count was 2000+ --Liz]

Love, Laurie

Update Laurie died on September 17, 2005 after battling ovarian cancer for two years. Her message to all who loved her is:

I'm here
I'm there
In the water
In the air
What you smell and hear and see
I'm loving you
It's me.

Wonderful to hear from you, Donna!

More good news learned yesterday: My BRCA 1 and 2 gene screening report shows no abnormalities detected on either. So I have signed a consent and provided an extra tube of blood to participate in UCSF's new hunt for BRCA 3. Our family history is ideal for that study.

Yes, BSO is short for bilateral salpingo (fallopian tubes)-oophorectomy. When done by a gyn-oncologist / pathologist team, this will also include fine resections of the removed tissue, testing of cells obtained by flushing fluid through that area, and multiple biopsies from around the abdominal wall. Was your surgery laparascopic, too? If so, for planning purposes, do you think a 2-week break from skiing would be enough recovery for me? (We still ski every other weekend.) Do/did you have noticeable menopausal symptoms? I intend to ease through that part! Positive thinking MIGHT help--besides I'm already halfway there with peri-menopause and my estrogen blocking Tamoxifen Rx. Dr. Susan Love's Hormone book is my new reference.

Love, Liz

Hi Liz!

Skiing 2 weeks after your surgery? Yes, I think that would be fine but I recommend that you plan on doing easy skiing that weekend instead of your usual challenging skiing. It will look like very little happened, because laparoscopy is so kind to the "outer wrapper" of the body, but it is a significant surgery and the body deserves some respect and respite while it goes about coping with the recovery!

I needed a week before I could walk without some pain in my midsection. I used one of those big mid-section wrappers that they had used on Mom to hold her together after her surgery, and it really helped give support (it feels like they have scrambled things around inside). Maybe Laurie has one that you could use?

I recommend a morning surgery, and then be sure someone can stay with you that day after you go home. I went home a little too soon, and my intra-muscular pain meds wore off, but I couldn't keep the Vicadin down because I kept throwing it up! I was in a serious amount of pain! They send you home as fast as they can, with some pills! Be prepared for that rocky initial period.

I'm not saying this to scare you! Every day I'm glad I had the surgery because I feel like lowering my exposure to estrogen is important. I think if you are prepared and address these things with them ahead of time, it will be easier on your body.

Symptoms? Yes, since you've been taking Tamoxifen already, it may only be slightly noticeable rather than pronounced.

Hope you have a terrific day!

Love,
Donna
Northern California Cancer Center (NCCC) 1-800-4-CANCER hotline

Preserving Your Breast When Mastectomy Is Needed

Donate a free mammogram by clicking here

iVillage AllHealth.comBreast Cancer

University of Arizona's Breast Cancer site

National Comprehensive Cancer Network

www.breastcancer.org, site of oncologist and BRCA specialist, Marisa Weiss

www.y-me.org Advocacy organization, articles in spanish

National Breast Cancer Coalition Advocacy organization with 600 groups and 70,000 individual members

Healthopedia.com Breast Cancer category.